Hay Literary Festival Map Illustration: GQ Magazine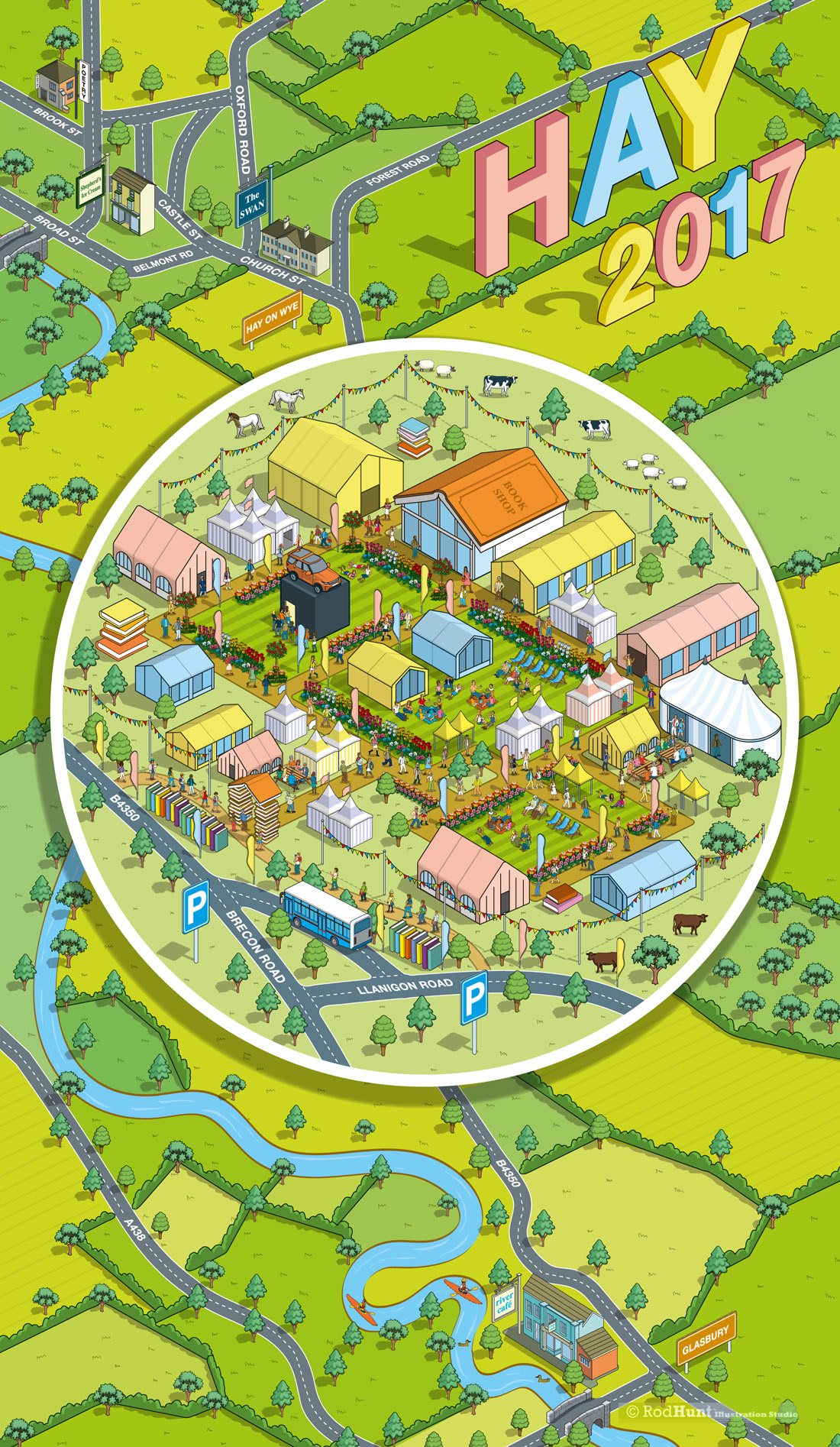 Rod Hunt was commissioned by British GQ to illustrate 'How to Hay, an Insiders Guide', creating a map of the location for their preview of this May's 2017 Hay Literary Festival. 
Now in it's 30th year Hay Festival brings together writers from around the world to debate and share stories at its festival in the staggering beauty of the Welsh Borders. Hay celebrates great writing from poets and scientists, lyricists and comedians, novelists and environmentalists, and the power of great ideas to transform our way of thinking.