Electronics Utopia Illustration: The Restart Project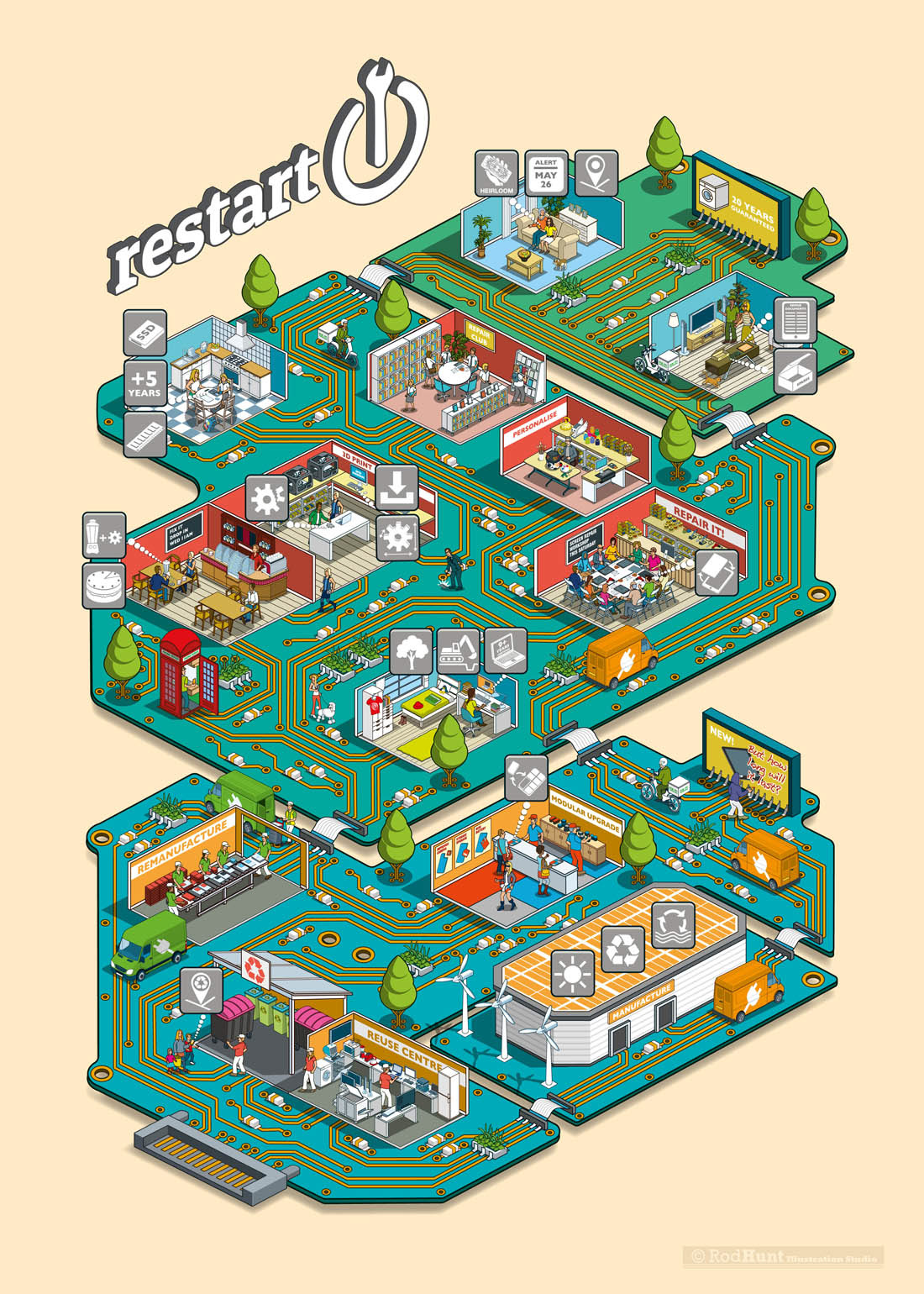 The Restart Project is a people powered platform for change, helping demand emerge for more sustainable, better electronics. They commissioned Rod Hunt to illustrate an 'Electronics Utopia' to better explain their vision of a more sustainable relationship with electronics.
The Restart Project
works with communities, schools, and companies to value and use electronics longer – and documenting the barriers to doing so – driving a global movement to move beyond the throwaway economy. They take local action to prevent electronic waste through hands-on, learning events where we help people fix their own electronics – and help others to do the same globally. They also look at the big picture, generating valuable insights into how to improve electronics for people, from design and manufacture, through use and end of life. The Restart Project is a UK registered charity and social enterprise, based in London.